Healthy vision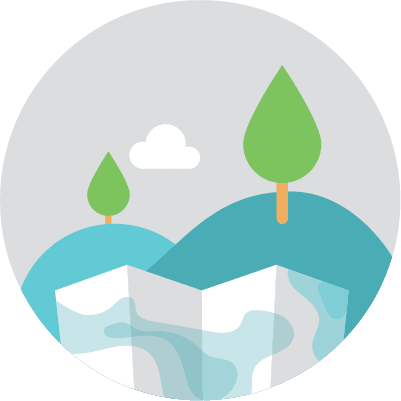 Vision disorders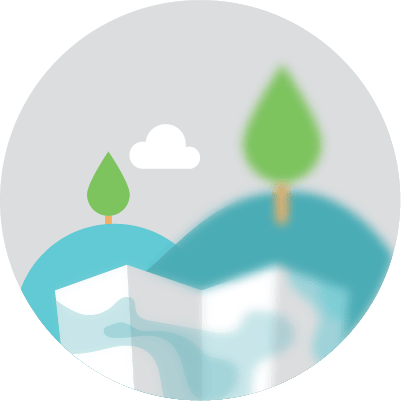 Lazy eye
Lazy eye or amblyopia is a vision disorder where a person loses visual acuity and spatial vision ability. The brain switches off the processing of signals from the weaker eye. As a result, the disorder often leads to crossed eyes.
What's the problem?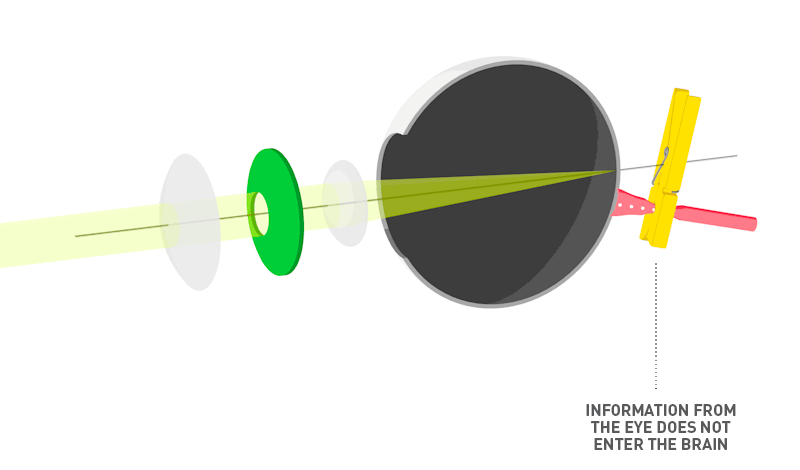 Lazy eye occurs mainly in childhood, when the development of the place of sharpest vision (macula) takes place. The affected eye usually has no signs of damage, but the optical path which carries visual impulses to the brain is not sufficiently developed.
The eyes try to compensate for this situation by focusing at close range (accommodation), which also leads to crossed eyes. In order for the brain to prevent double vision, it switches off the information coming from one (usually the worse) eye.
People also lose their spatial vision and see the world as a 2D image.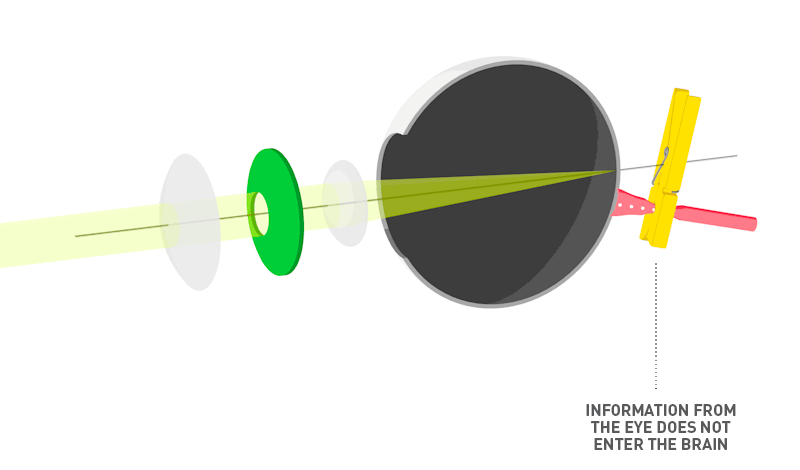 Treatment for lazy eye
Occluder and conventional exercises
The golden standard for the treatment of lazy eye is the application of a patch (so-called occluder) on the dominant eye with the aim of strengthening the weaker one and thus train the visual centres in the brain. With this form of treatment, so-called conventional visual exercises have a supportive function.
Exercises are aimed at patients who have a problem with coordination in both eyes, in particular when reading and subsequent related eye tiredness.
The aim of the exercises is to practise using the muscles responsible for eye movement: closing and opening eyes, which form the basis for binocular cooperation and complex spatial vision. This treatment method which combines the use of an occluder and conventional exercises, however, is only effective in young children.
treatment takes place as a series of exercises under the supervision of a visual therapist in our own premises
one exercise session lasts approximately 45 minutes
once the treatment is completed, an improvement in the sensory capacities of the patient's eyes can be expected. In many patients, problems of asthenopia linked to eye strain are thus resolved, and vision becomes clearer, particular in cases of lazy eye
Oculus Rift and virtual reality
This is the most fun existing treatment therapy for eye diseases. For adults, it brings new hope if treatment has not yet been carried out. For children, this treatment is fun. The principle of the treatment is based on playing a computer game specially developed for treating lazy eye .
If you have your own virtual reality glasses (e.g. Samsung gear VR), thanks to a special mobile app, you can also exercise your sight at home, while our doctor follows your progress via a cloud interface.
the patient takes on various roles in the game which force him/her to take note of the space, thus practising spatial vision
the principle of the treatment is that the special screens of the glasses show a different picture for each eye
we have been working with a virtual reality treatment method since 2015 and achieve good results not only with children, but also with adults who have been told until now that there is no chance of curing their lazy eye
we have the best experience with the treatment method of combined exercises which includes exercises with special glasses and conventional exercises
Equipment and instruments
Cirrus HD coherent tomograph

Cirrus HD coherent tomograph

At the UVEA Mediklinik, we have the Cirrus coherent tomograph which is one of the most modern, highly useful examination and imaging device aimed at the detailed examination of posterior and anterior eye structures such as the retina, optic nerve and cornea. We use it for rapid and simple diagnostics before most eye procedures. Thanks to its perfect optics, the Cirrus HD-OCT also offers our doctors highly professional analyses and graphical imaging of the results obtained. As a result, doctors can monitor the development of a wide range of eye diseases.

Oculus Rift

Oculus Rift

These are virtual reality glasses which in combination with software for treating amblyopia provide hope for improved vision for patients suffering from lazy eye, even at a more advanced age.

The glasses contain an OLED screen divided into 2 halves, with a lens in front of each one; each half shows a slightly differently shifted image.

During the game, the eye suffering from amblyopia is particularly involved in watching, and the patient also uses to learn both eyes together.

Compared to occluder therapy, it is a marked shift in binocular vision, when the patient uses both eyes together. The resulting perceived image thus appears in three dimensions.

Sirius topograph

Sirius topograph

This offers a perfect combined solution for refractive and therapeutic cornea surgery. This highly precise diagnostic device, which works on the principle of a rotating Scheimpflug camera and Placido disks, is used in many corneal pathologies.
Is surgery right for you?
To help you find your way around, we have prepared a brief overview of surgeries available for different types of refractory disorders or diseases. Find out which type of surgery is best for you.
Price list
TREATMENT FOR LAZY EYE
VŠZP
DÔVERA
UNION
COMPLETE EXAMINATION FOR TREATMENT OF LAZY EYE
40 €
40 €
40 €
CONVENTIONAL EXERCISES
50 €
50 €
50 €
VIRTUAL REALITY TREATMENT AT CLINIC
BASIC PACKAGE
170 €
170 €
170 €
VIRTUAL REALITY TREATMENT AT CLINIC
COMPLEX PACKAGE
210 €
210 €
210 €
HOME TREATMENT WITH VIRTUAL REALITY
INITIAL CYCLE
240 €
240 €
240 €
HOME TREATMENT WITH VIRTUAL REALITY
BASIC PACKAGE
160 €
160 €
160 €
HOME TREATMENT WITH VIRTUAL REALITY
COMPLEX PACKAGE
190 €
190 €
190 €

The additional price is 0-20€ and depends on difficulty of the conventional exercises.
To help you find your way around, we have prepared a brief overview of surgeries available for different types of refractory disorders or diseases. Find out which type of surgery is best for you.